---
HQ's Karate championship &
banquet cerebrating Promotion to 9th dan
On 27th/Sept, OKIKUKAI HEAD OFFICE held 42nd Karate do championship
at Okinawa martial arts studium with 51 participants.
Kata Dan rank, defending champion Nakasone wonKumite Dan rank, Takara won at the first time.
After the tournament, We had banquet cerebrating Promotion to 9th dan
of Master Tamaki and Master Okuhama with 55 participant at Sansei restaurant
in Chatan.
Chairman's speech, introduction of both master's discipline history were announced.
Then, speech of Master Okuhama and speech of his sensei were followed
at the party, participants of the tournament and staffs also attended.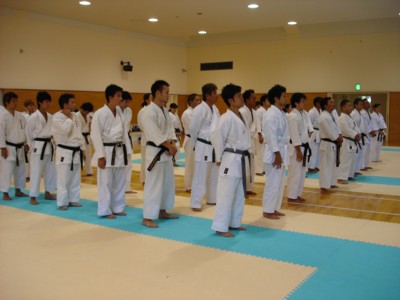 Opening ceremony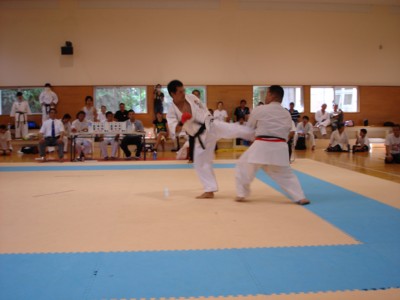 Kumite tournament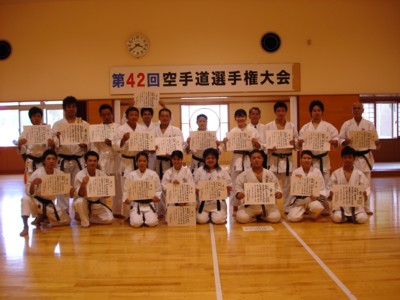 Winners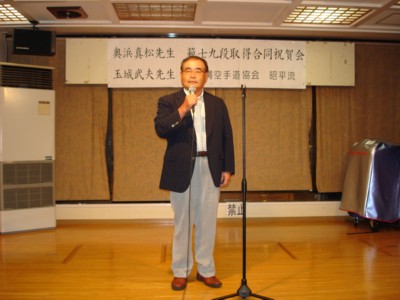 Chairman Asato sensei's speach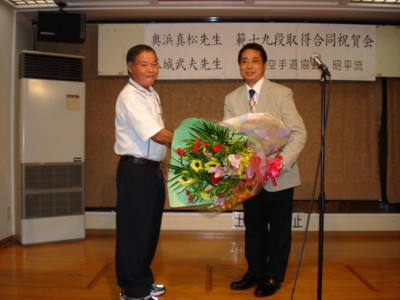 Yonamine Masanori sensei & Okuhama sensei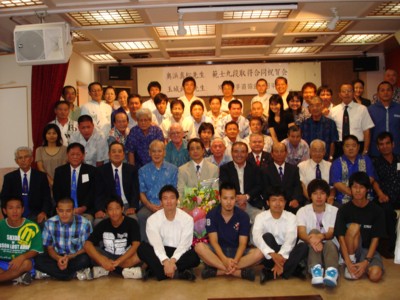 Comemorative photo
---
HQ's Special Dan testing
On 25th/Aug, there was Dan promotion test for Serbia Okikukai member, Mr Borzanovic Vladimirand Mr Yamazaki Vukelec Hisashi.
Both member promoted to 2nd dan.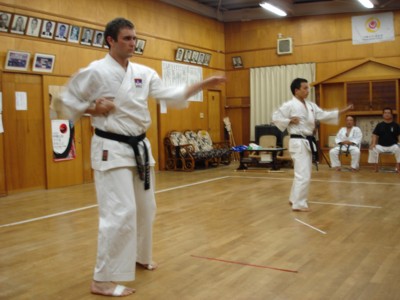 Hojyo-undo testing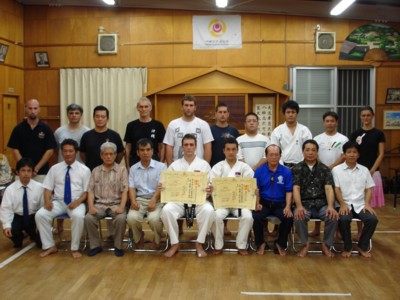 Comemorative photo with examiners
---
HQ's Special Dan testing
On Aug.2nd(sunday), OKIKUKAI HQ held Special Dan testing for Mr. Dell Hamby.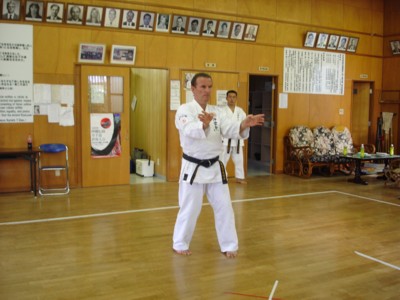 Kata testing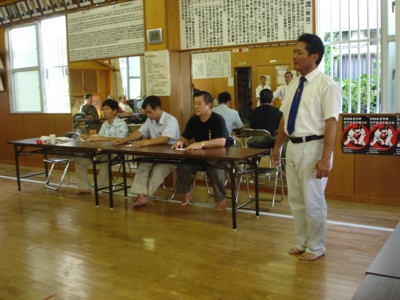 Examiners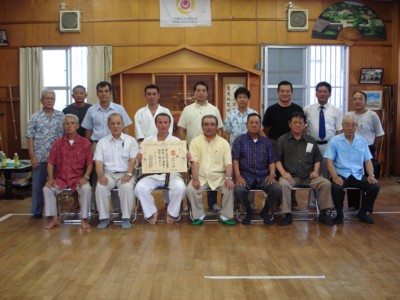 Comemorative photo
---
HQ's Spring Dan testing
On 24th/May (sunday), OKIKUKAI HQ held Spring Dan testing.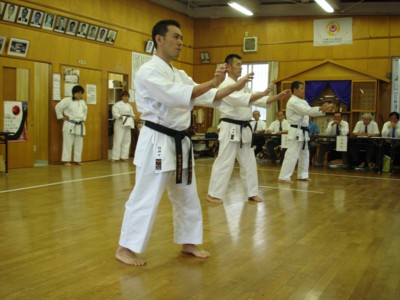 Hojyo undo testing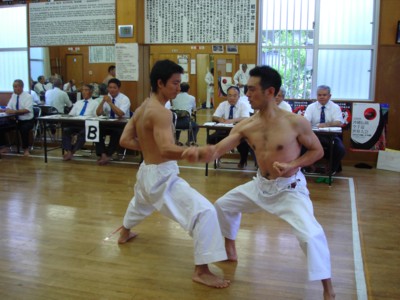 KOtekitae testing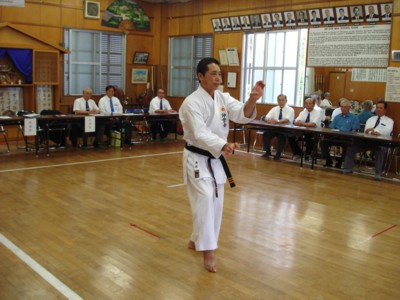 Okuhama Shinmatsu sensei's Kata demonstration
for Hanshi 9th Dan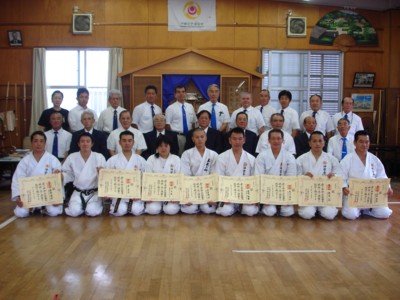 Comemorative photo
---
HQ's general meeting
On 26th/April (sunday), OKIKUKAI HQ held general meeting on 2009 at restaurant Mitsuboshi (Chatan).
The meeting kick off by speech of Chairman Asato sensei, Then announced event and financial report of 2008 after that.
Board members discussed about event schedule and budget plan of 2009.
All articles were approved by the board members, then continued recent report of Tokyo branch activity.
After the general meeting, big banquet was followed and banquet was very cheerful and successful with the speech of Honored Chairman Master Tomoyose and report of "World cup" procedure which will be held coming August,2009.
Please refer details of 2009 plan as below corner.
*For the results of 2008 HQ board meetings, please click
here
, so you can down
load the PDF file. If you want to know the file's pass word, please e-mai to Okikukai
Tokyo branch with your name & Dojo name that you belong.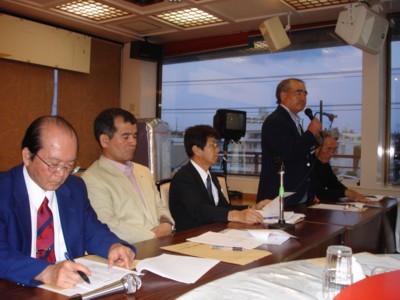 Chairman, Asato sensei's speech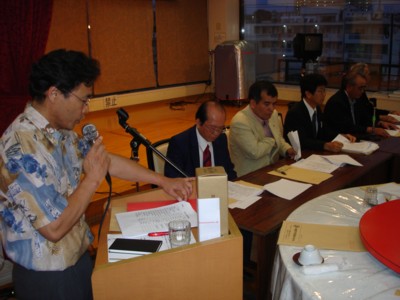 Discussion time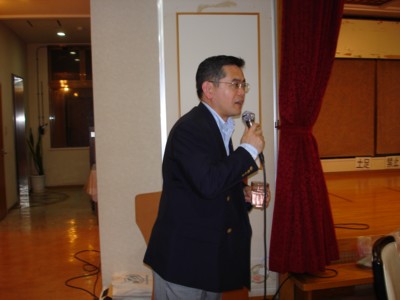 Recent report of Tokyo branch's activity by Fujimoto sensei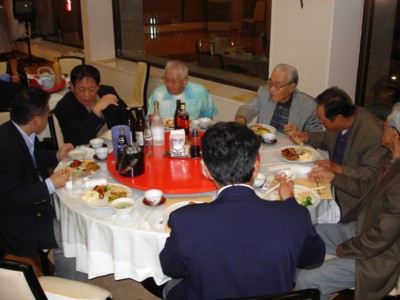 Banquet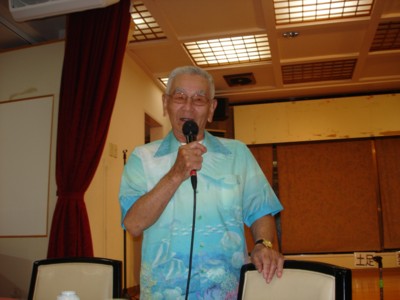 Tomoyose sensei's speech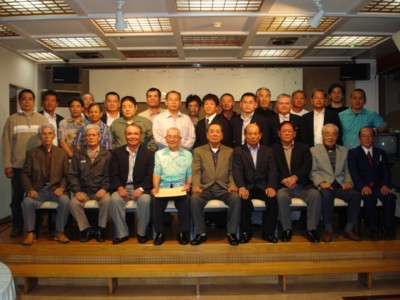 Comemorative photo
---
HQ' new year party
Okikukai HQ held the new year party on Jan,25th.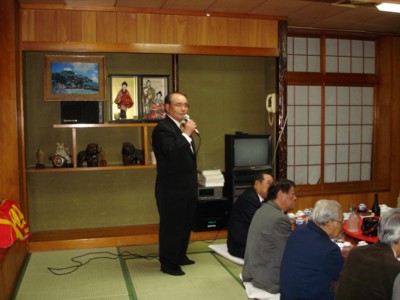 President Asato sensei's speech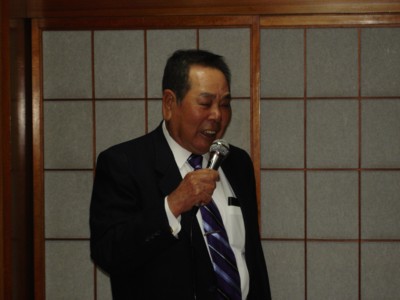 Inada sensei's speech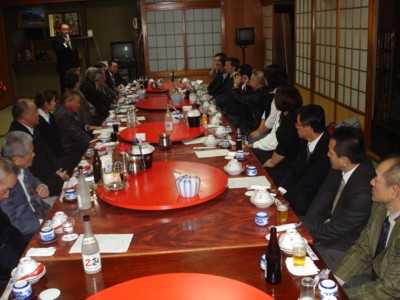 Participants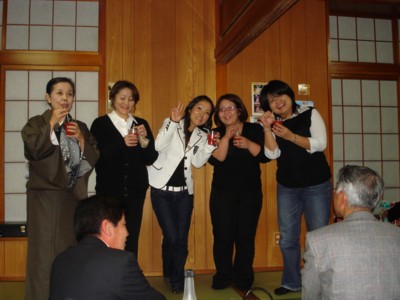 Women participants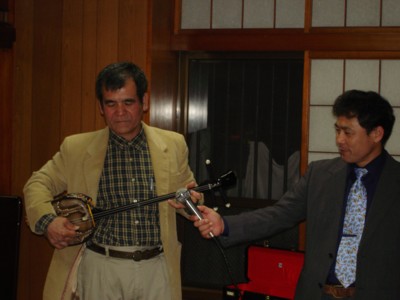 Vice president Tamayose sensei's "Sanshin"
---

To all members of OKIKUKAI
Happy new year.
I am happy that all members of OKIKUKAI have a wonderful and hopeful new years.
On 2008, We established Okinawa traditional karate organization which was unified by 4 okinawa karate organization and begin to work Okinawa as center of Karate.
For our OKIKUKAI, last year was 20th anniversary year after OKIKUKAI established.
We operated ordinary kids tournament, adult tournament, all okinawan tournament,dan promotion test, as well as special 20th anniversary events.
We thank you all the members of your cooperation for all events.
For years of 2009, we solicite your cooperation for all events.
As well, on 2009, They schedule to have Okinawa Traditional Karate, Kobudo world cup, and our Okikukai are willing to cooperate for this world cup operation.
At the end of this new years greeting, we declare to do our effort to expand and take over Traditional Okinawan karate to next generation with the spirit the way of karate is the way of peace.
We hope all of the members continuous success and geed health.

Jan,1,2009
Nobuhide Asato
President of Okinawa Karate-Do association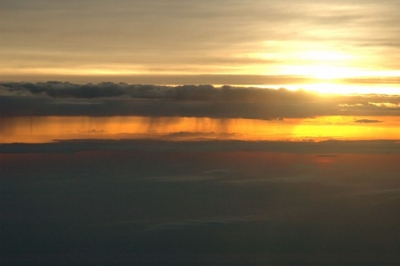 New year's sun rising