From 7th-15th / July, Ginowan Dojo welcomed guest from Russia.
Mr Andrey Ognev visited Okinawa and had special lesson from Shihan Tamayose.
He learned Boxing, Chinese Kung-Fu and his body is strongly billed uped.
He got class everyday beforenoon class and afternoon class.
We support his study of karate and preparation for open dojo
.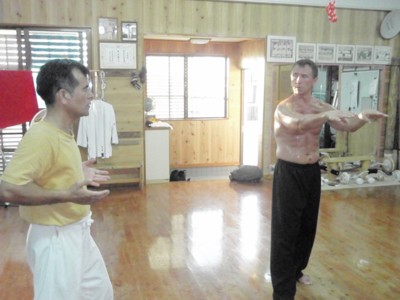 Sanchin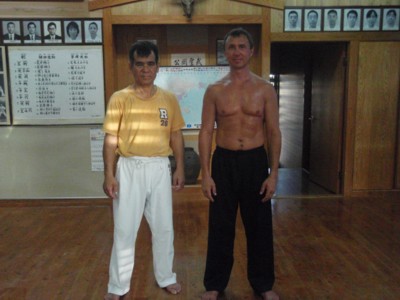 Sensei Tamayose & Mr. Andrey Ognev